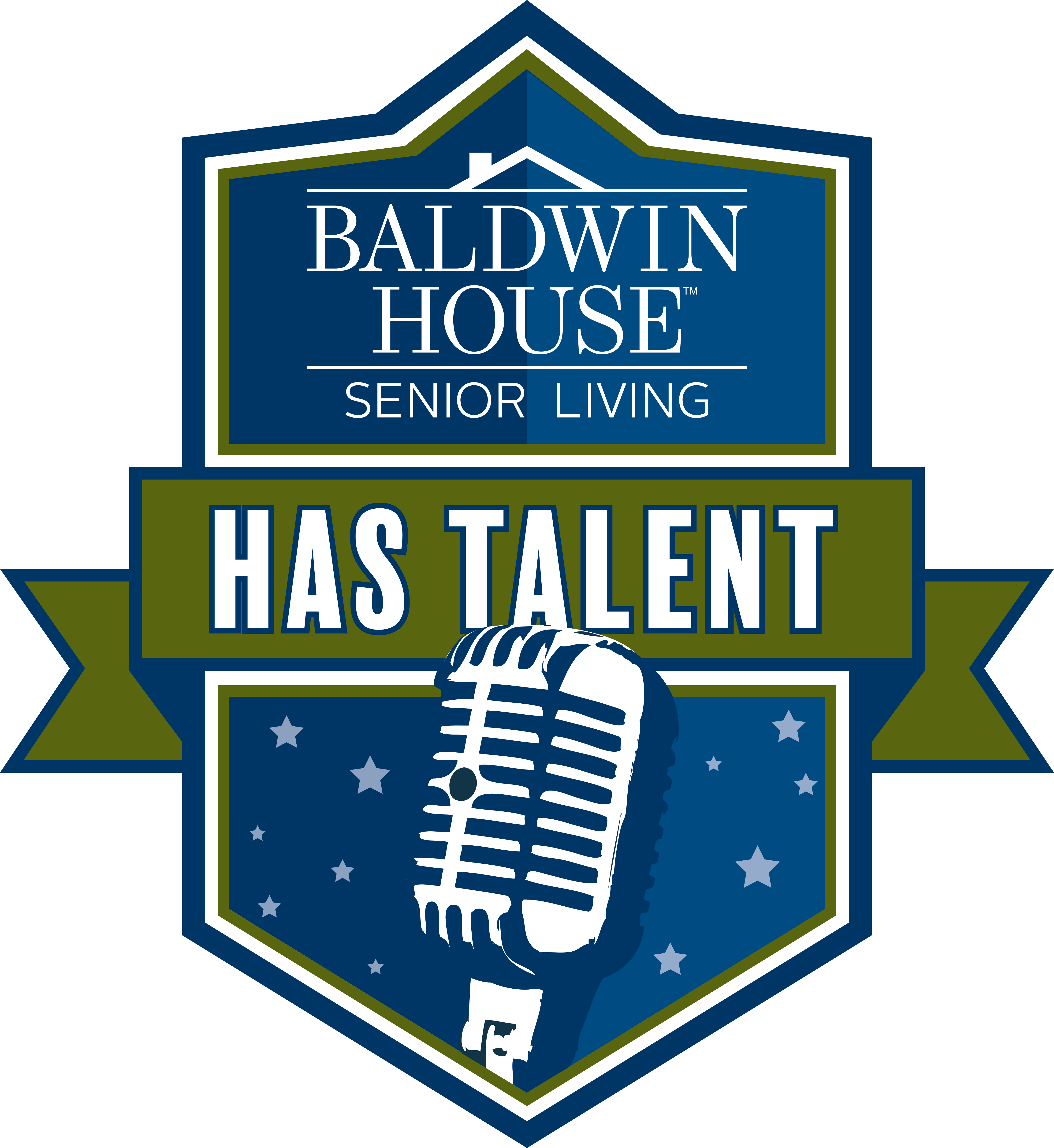 Baldwin House residents & staff host a talent show to raise awareness for seniors in need. Please donate today at BaldwinSociety.org
The Winner Of $500 For The Baldwin House Has Talent Show Is…
Bob From Oakland!
Bob, an Oakland resident, entertained staff and residents alike with his harmonica stylings. He was the first-place winner from the website and was presented a $500 check to recognize his talents and having received the winning number of votes. Congratulations, Bob!
FIND YOUR FAMILY, FRIENDS AND HAPPINESS TODAY AT BALDWIN HOUSE
The Gillette family has been serving seniors and their families for more than 40 years with quality senior living. Choose from independent living, independent living with assistance, respite stay and hospice provided by a third party, in Birmingham, Brownstown Township, Clinton Township, Grand Rapids, Hazel Park, Pontiac and Spring Lake​.