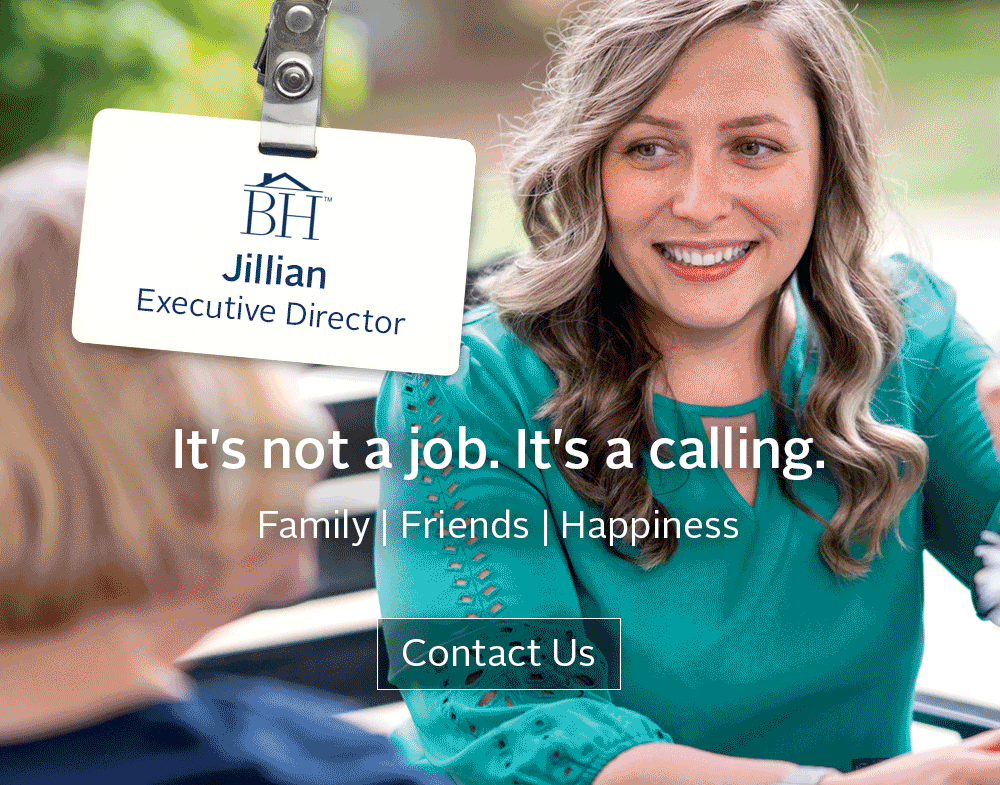 Baldwin House Senior Living is built upon the strong foundation of guiding families and empowering seniors. Baldwin House combines care with compassion and dignity. We offer families peace of mind and give seniors who call Baldwin House home the freedom to live their very best lives.
Family | Friends | Happiness
Whether you choose a Baldwin House Senior Living community in Birmingham, Brownstown Township, Clinton Township, Grand Rapids, Hazel Park, Pontiac or Spring Lake, you'll enjoy an independent, maintenance-free lifestyle. As seniors' needs change, their home doesn't have to, because Baldwin House offers various levels of services for those who need it.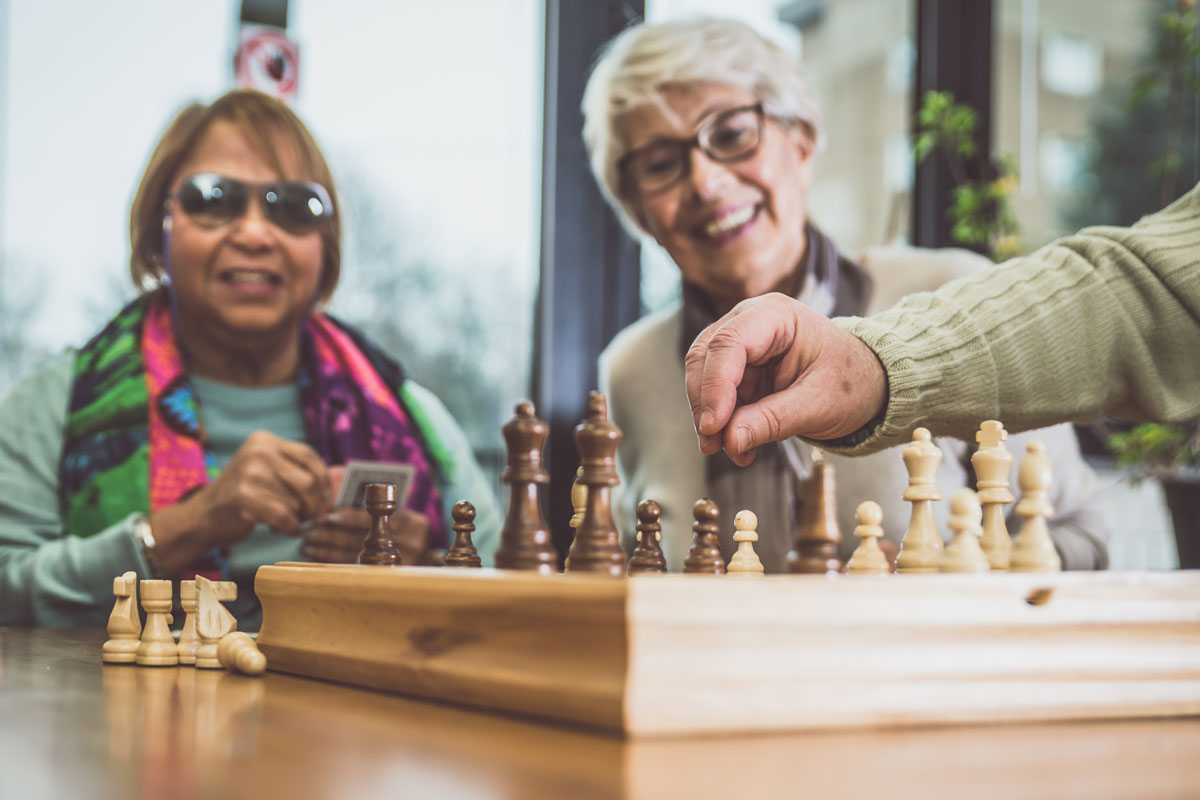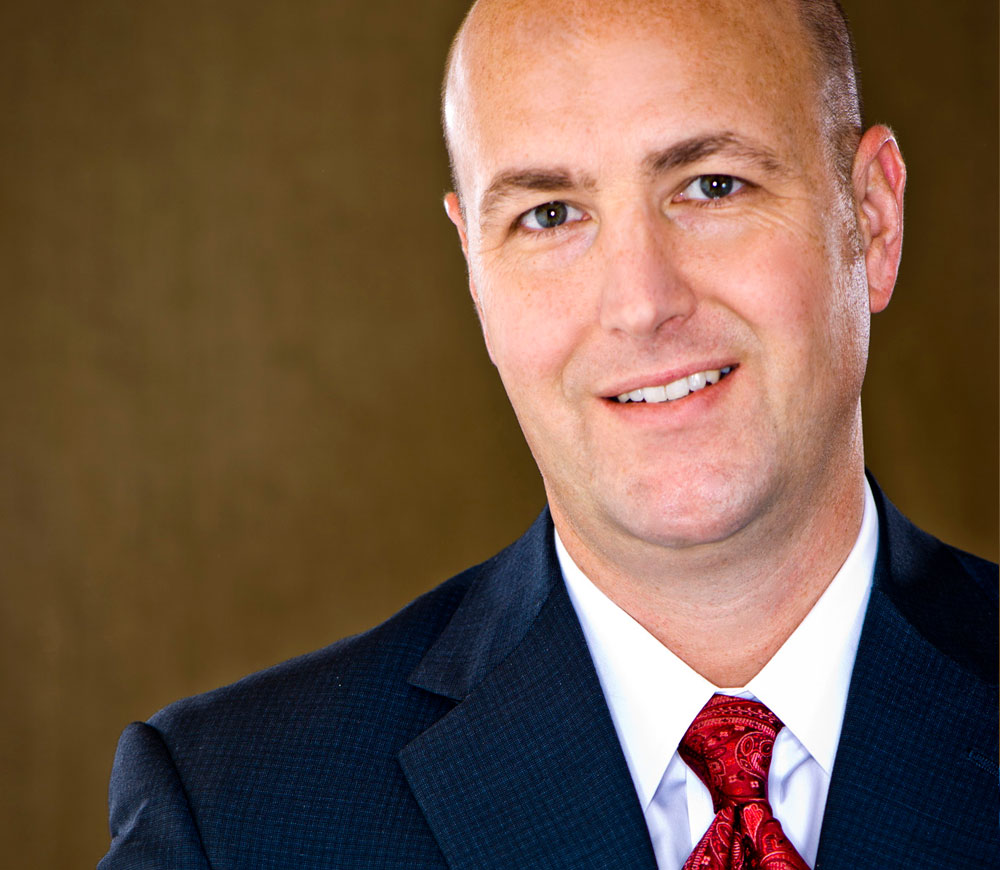 Family Ties
Rob Gillette, founder and CEO of Baldwin House, grew up caring for seniors. In 1979, his father, Bob Gillette, pioneered the model of providing independent, affordable senior living with medical care as needed. The family business grew, and Rob joined in 1996 as an assistant manager. "I came up through the ranks," he said. "I poured coffee, took out the trash, and did everything else that needed to be done at the community level."
Rob, a business administration graduate of Alma College, has served in many senior living leadership positions as well as serving on the board for Hospice of Michigan, the Detroit Historical Society, the Detroit Symphony Orchestra, Wayne State University Institute of Gerontology and the American Seniors Housing Association. In 2007, he founded a nonprofit organization that provides assistance to seniors in need, now known as the Baldwin Society Supporting Older Adults. The organization has raised more than $3 million for seniors.
Today, Rob brings his nearly 25 years of leadership experience in senior living to Baldwin House, partnering with experts who each bring their own 20 to 30 years of experience to the table. The team prides itself on being visible in the Baldwin House communities, understanding and participating in day-to-day operations, and empowering each community to develop its own personality.
Gillette gives plenty of credit to his leadership team, and to every employee who works in a Baldwin House community. It's important, he says, to have the right people in the right positions, and to surround himself with experts. "I never want to be the smartest guy at the table," Gillette says.
Rob lives in the metro Detroit area with his wife of 22 years. He has two college-aged daughters, is an active member of the Detroit Athletic Club and enjoys competitive basketball.
Our Communities
We offer affordable, maintenance-free senior living communities designed to bring caregivers peace of mind and empower seniors to live their best lives. Our communities offer a range of affordable senior apartments, from maintenance-free to full-service, that is unique within each community.
Our family-like senior living communities and robust calendar of social and cultural activities make living at Baldwin House a daily adventure. We combine all these amenities with access to third-party medical care as needed, so our senior residents can age in place without ever having to move and adjust to a new environment as health challenges arise.
*Services are made available by an independent, third-party home care company.
Read some of the many reviews on one of Michigan's highest-rated senior living communities!
"Very friendly staff and administration. From the first young lady staff member I met when I entered the doors to Pat the manager, Jessica in sales, another gentleman, and Head managers or owners were all polite and met with me early. The tour was great and the few residents that I met and spoke to were kind and hospitable. Enjoyed the 2 bedroom with large walk-in closet, 3 elevators, etc.."
"My grandma has been living at Baldwin House Lakeside for a little while now, and she couldn't be happier! The facility is so nice and clean and inviting! They have activities and events for the residents on a regular basis, and find ways to keep the residents active and involved. My grandma has made new friends and her spirits have been lifted since moving there. The staff is always kind and extremely helpful. Our family rest a little easier knowing that my grandma is well taken care of and safe at Baldwin House. I would 100% recommend this senior living facility to anyone looking for a great place for their elderly family members to live."
Find your family, friends and happiness today At Baldwin House
The Gillette family has been serving seniors and their families for more than 40 years with quality senior living. Choose from independent living, independent living with assistance, respite stay and hospice provided by a third party, in Birmingham, Brownstown Township, Clinton Township, Grand Rapids, Hazel Park, Pontiac and Spring Lake​. Contact Info
6905 Telegraph Road, Suite 360
Bloomfield Hills, MI 48301
info@baldwinhouseseniors.com