The pandemic has been a challenging time for everyone, but especially senior living residents and their loved ones. Michigan's senior living residents — many isolated and having not felt the touch of loved ones for nearly a year — are once again able to accept visitors, two at a time and under restrictions.
To help protect residents, employees and anyone working with our communities, we follow all national guidelines, State of Michigan executive orders and the Michigan Department of Health and Human Services (MDHHS). This also supports our mission to enrich the lives of seniors and their loved ones in a safe environment that fosters independence, compassion, quality services and meaningful relationships.
What does the new Residential Care Facilities Order do?
The new Residential Care Facilities Order, enacted Tuesday March 2, clears the way for visitors, even in areas that have higher levels of the coronavirus, and encourages other policies that will help relieve loneliness among the state's most vulnerable residents.
"Due to the trends that we're seeing, we're taking a step forward, but a cautious one," said Elizabeth Hertel, director of the MDHHS said Tuesday in announcing the changes.
The order, effective immediately, opens up visitations to long-term care facilities — nursing homes, adult foster care homes, homes for the aged, substance use disorder residential programs, and hospice care. Under the order signed, the level of COVID risk in a given county, the state's formula for determining whether a facility reopens, is no longer being used.
We will support and accommodate indoor visitations in nearly all circumstances.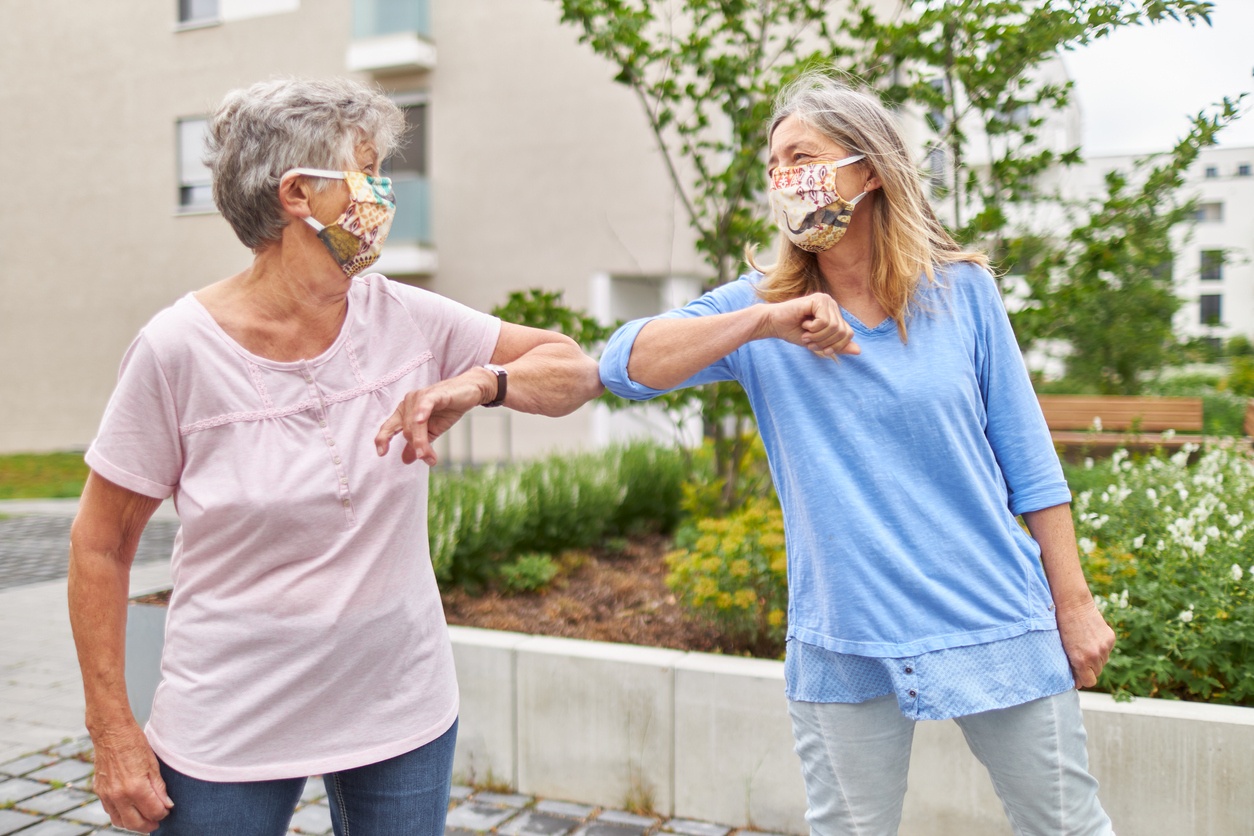 What are the terms regarding senior living community visitation?
Now, visitation is allowed in all counties as long as the senior living community has not had a new COVID-19 case in the prior 14 days.
The order also:
Encourages — but does not require — communal dining and group activities for residents.

Requires visitors 13 years and older to be tested for COVID before visiting. Facilities should provide rapid testing "whenever possible." When such testing is not available, the visitor must find an alternative test within 72 hours of the visit, and provide proof of a negative result before they enter the facility.

Requires visitors to wear face masks or other personal protective equipment in nearly all circumstances.

Requires visitors to maintain a social distance of at least six feet in all but the most extreme circumstances, such as end-of-life visits.
We are thrilled with this new development, knowing our senior residents can now benefit from the personal interaction with loved ones they have been missing for almost a year now.
If you have any questions or comments, please visit www.baldwinhouseseniors.com